AbVengerTM
Neutralization Kit
A game changer for vaccine industry and more…
Competitive advantages
The AbVengerTM kits are new generation of surrogate virus neutralization tests combining all advantages in one product. Using artificial cells and artificial viruses (AVNIRTM technology), the AbVengerTM kits are more biologically realistic than ELISA-based assays since they mimic the complexity of molecular interactions between living cells and native viruses. The AbVengerTM kits are also BSL-1 compatible, cell culture-free, automatable and they provide accurate data in a day.
All benefits in one product
The AbVengerTM kits are biomimetic surrogate virus neutralization tests designed to bypass the need for expensive and time-consuming cell culture, reducing lab work errors. In addition, the AbVengerTM kits can be easily implemented in labs to increase high-throughput screening, decrease development times, provide accurate data, reduce costs, and ultimately accelerate the availability of efficient vaccines and drugs to populations faster. The AbVengerTM kits can detect several neutralizing and blocking molecules such as antibodies, peptides, aptamers, and chemicals.
Biologically realistic
Biomimicry technology to simulate native interactions
Reduced biosafety requirements
Artificial cells and artificial viruses are BSL-1 compatible
Easy-to-run
Cell culture-free, simple protocol and no sterility requirement
High-throughput screening
Provide data within hours and fit in automated workstations
Several viral models
See available viral models and ask for special demands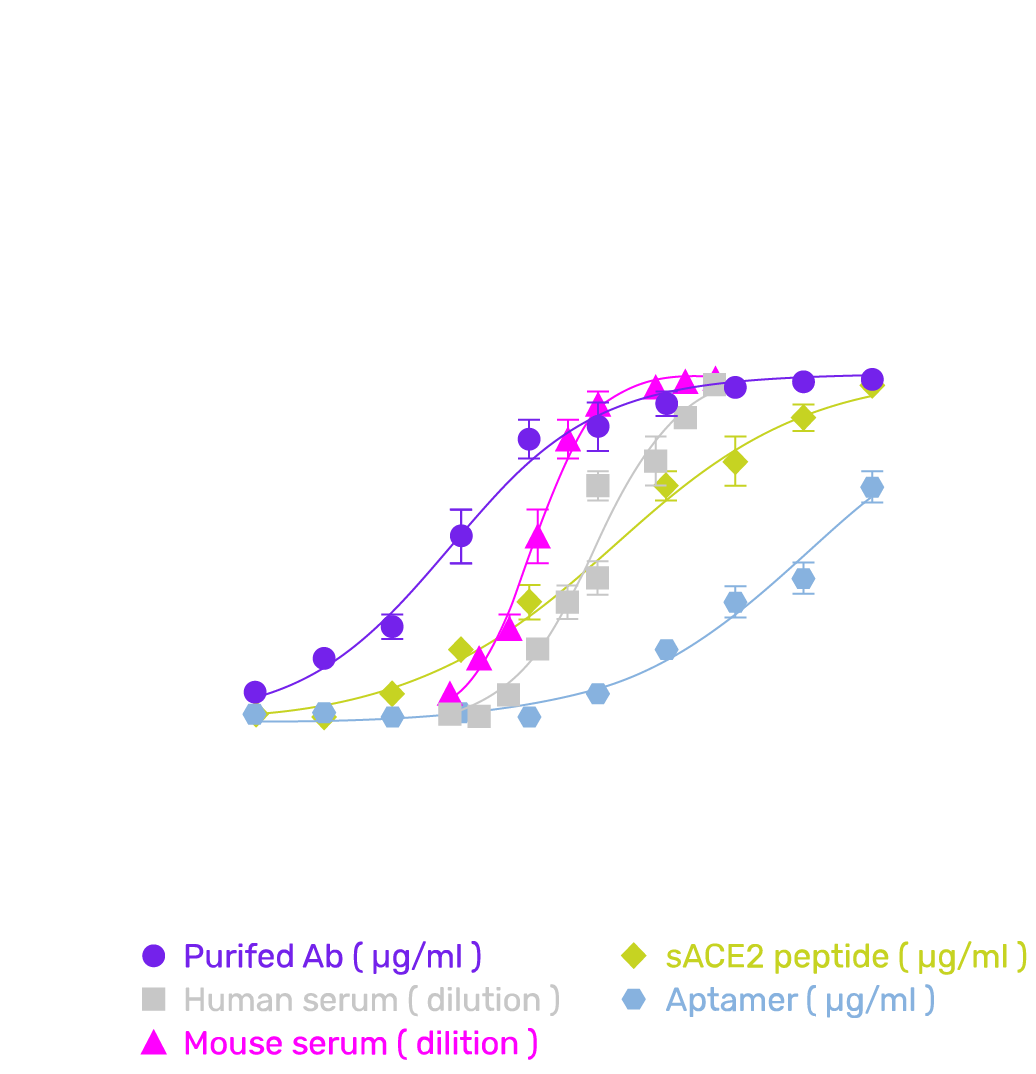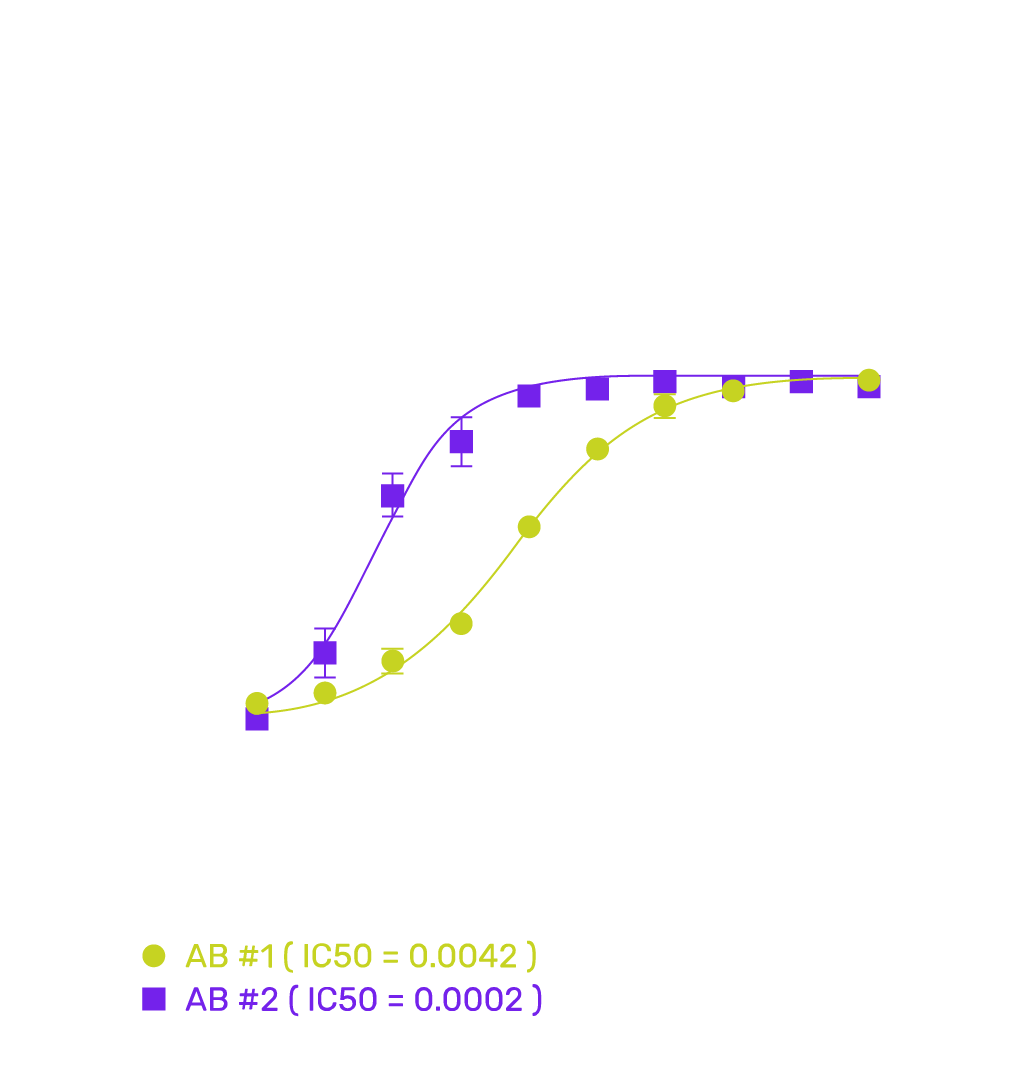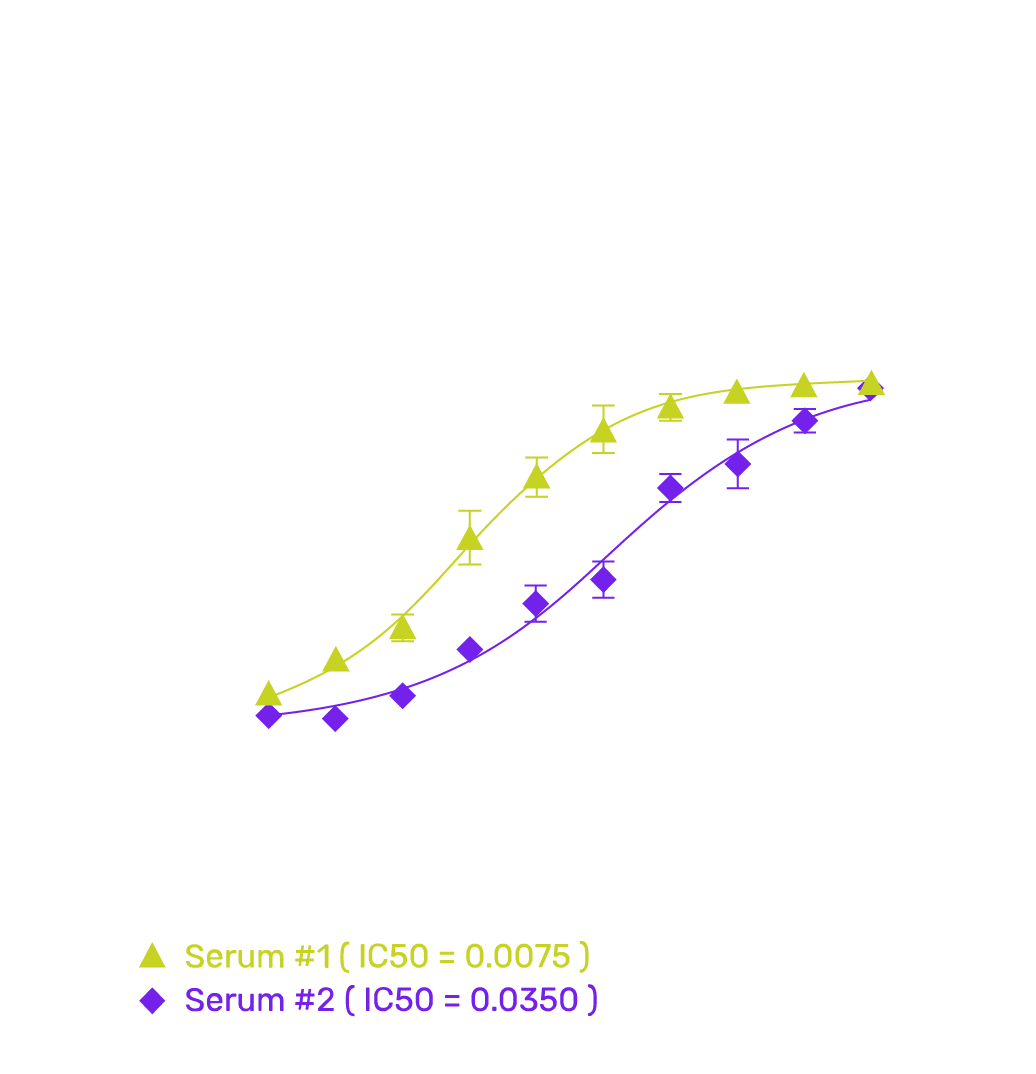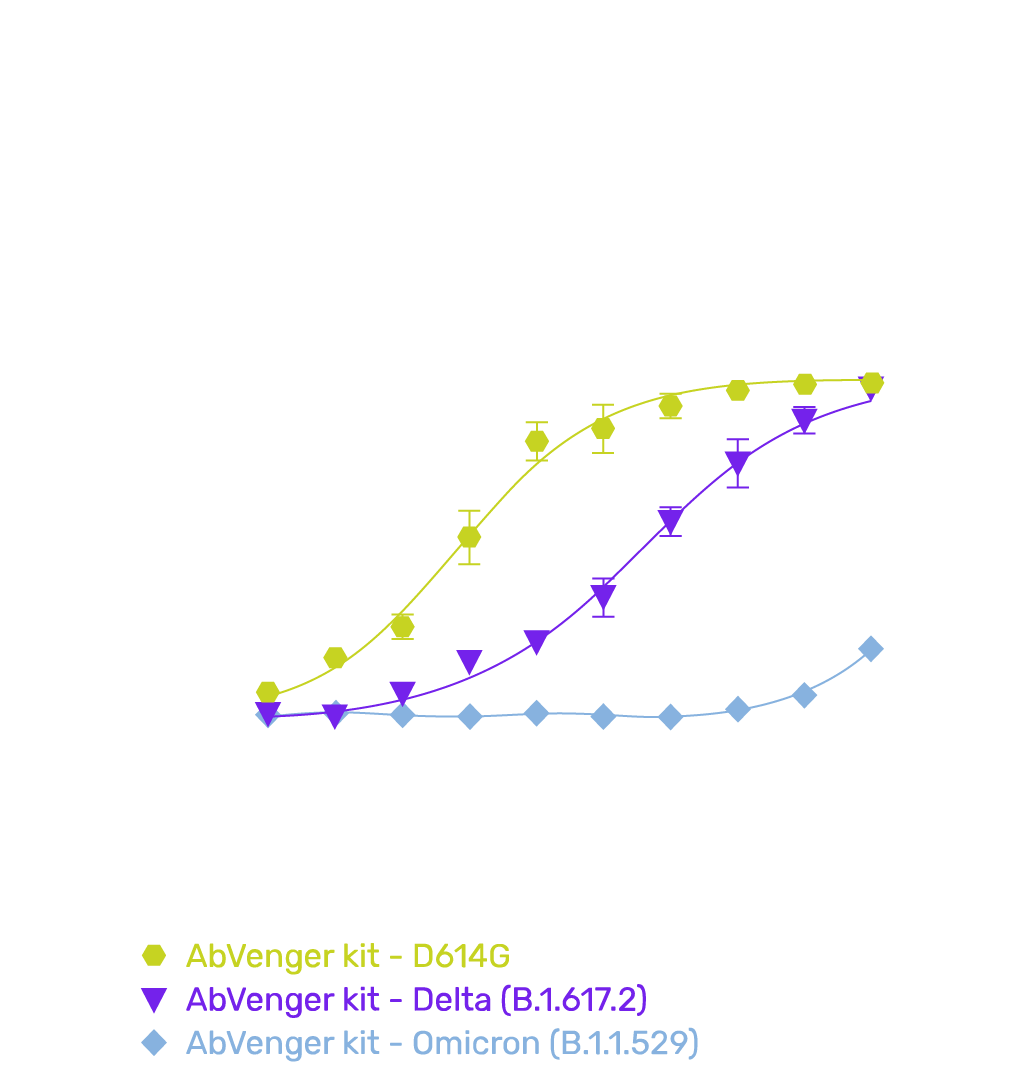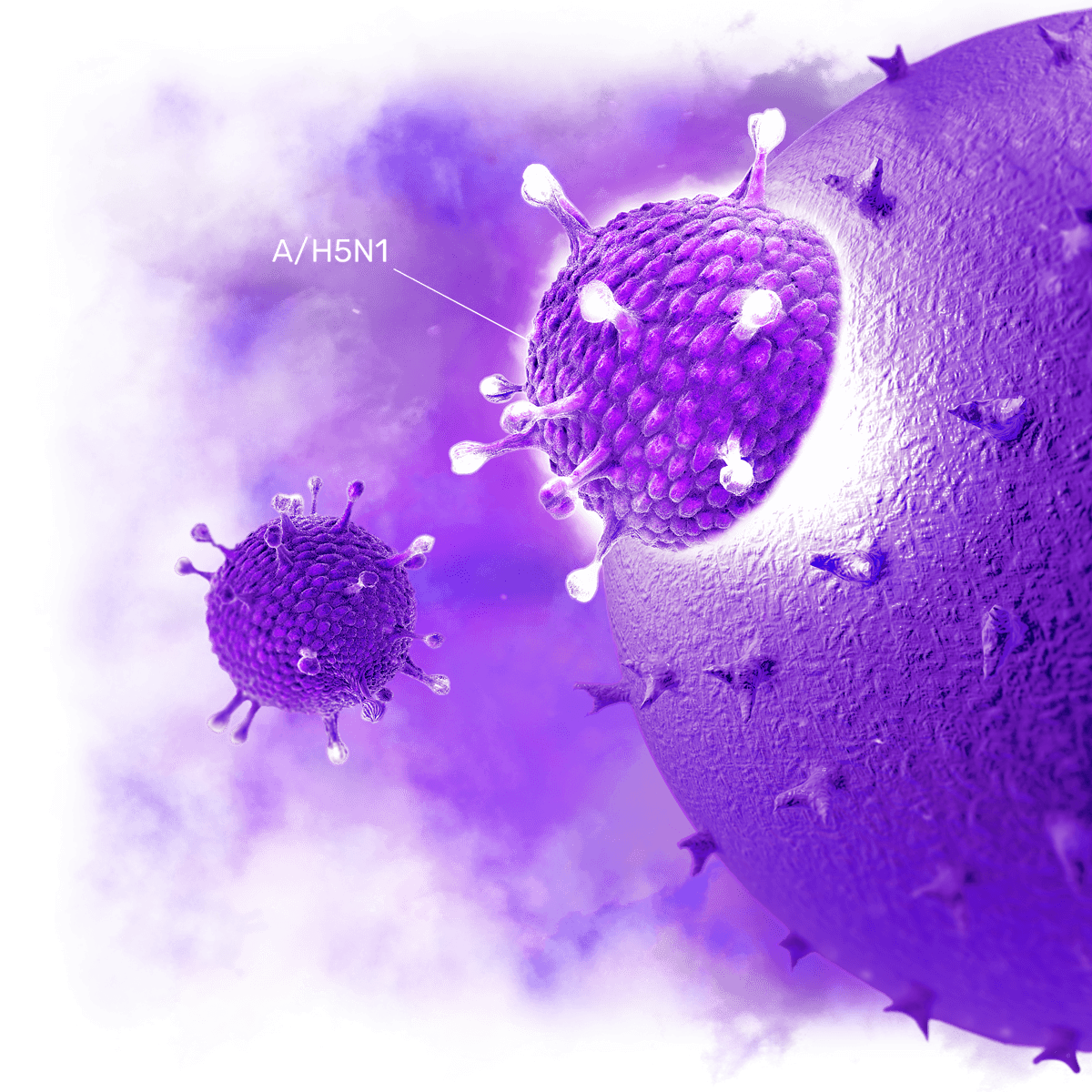 Technology
The AbVengerTM virus neutralization kits are the first products based on the AVNIRTM technology. This technology enables the customization and manufacturing of artificial structures that mimic the diversity and complexity of living cells and native virus outer surfaces.
Those artificial cells and artificial viruses can display a range of biomolecules such as receptors, co-receptors, antigens, enzymes, and various types of other proteins and lipids. These biomolecules maintain their biological functions since they keep native full-length, conformation, and post-translational modifications. Additionally, these artificial structures can interact with each other to model the first steps of viral infections as closely as possible to what happens in nature.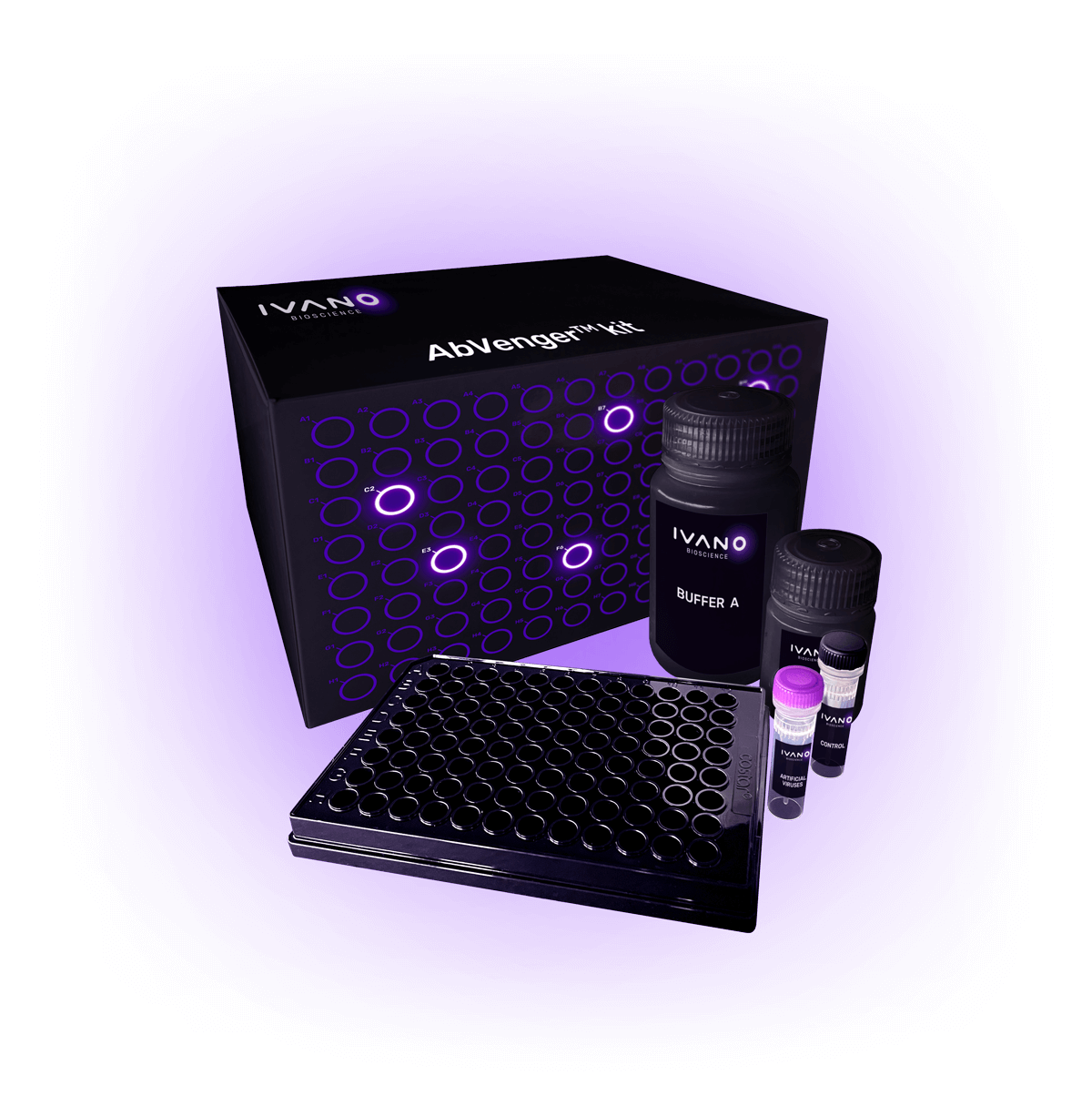 Kit contents
Designed to be easy-to-use for lab technicians as well as in automated workstations. The AbVengerTM kits use a simple mix-&-read protocol to get accurate data.
Coated artificial cells
Microplates with multiple well formats
Artificial viruses
Ready to mix with samples
Standards
Positive and negative controls
Buffers
For washes and dilutions
Test principle
The AbVengerTM virus neutralization kits are bioassays aiming at reflecting the mechanism of action of viral infections. They are hybrid assays combining the best part of ELISA assay- and cell-based assay- principles.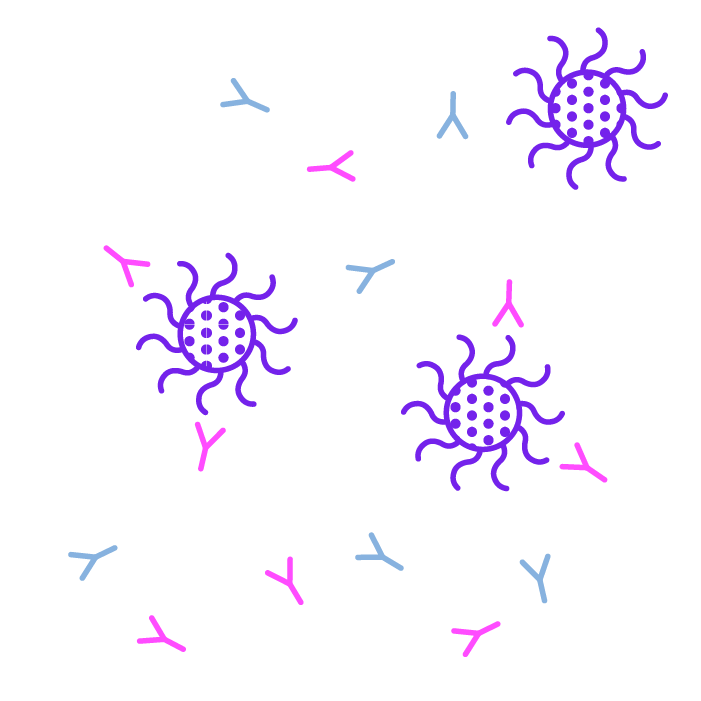 Step 1 - Make the mix
Incubate samples with artificials viruses. If present in samples, specific neutralizing antibodies bind to artificial viruses.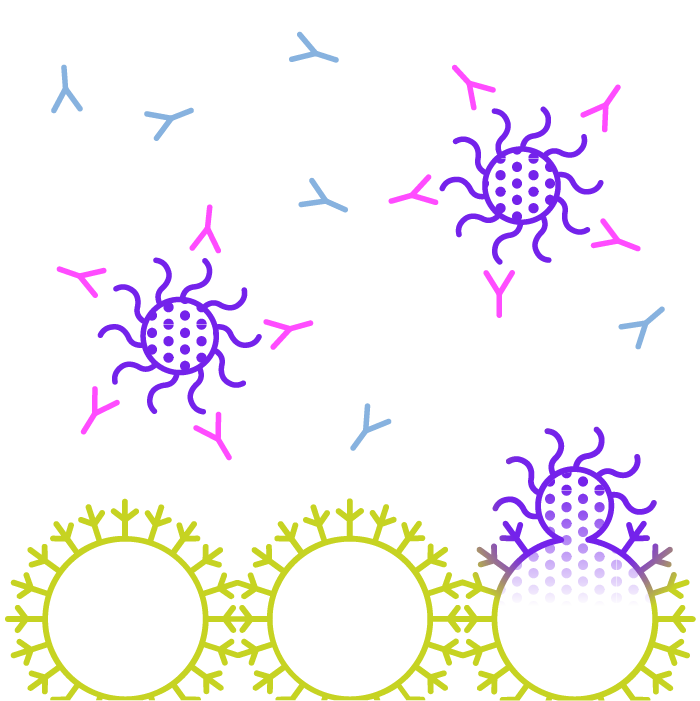 Step 2 - Drop off the mix
Incubate the mix with artificial cells. Unbound artificial viruses interact with artificial cells. Neutralized artificial viruses fail to bind.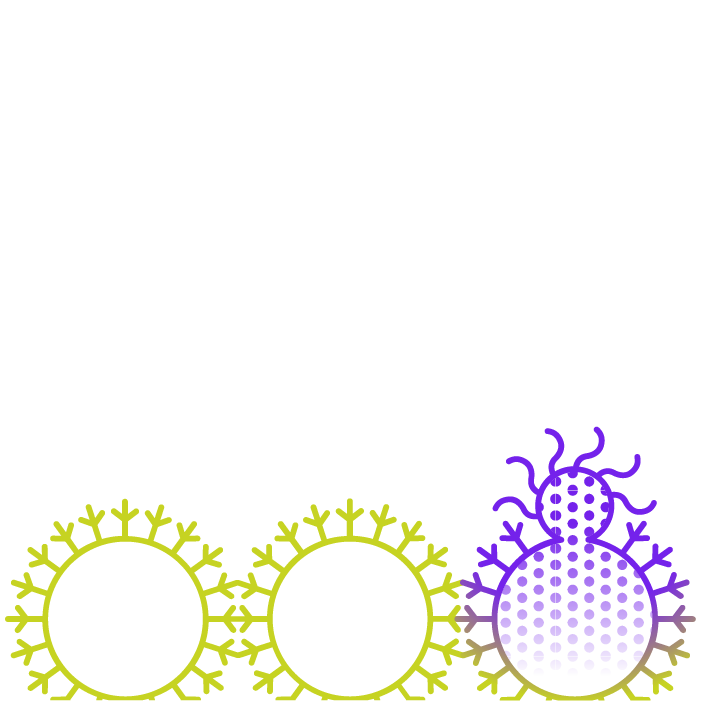 Step 3 - Wash the wells
Remove unbound artificial viruses and other molecules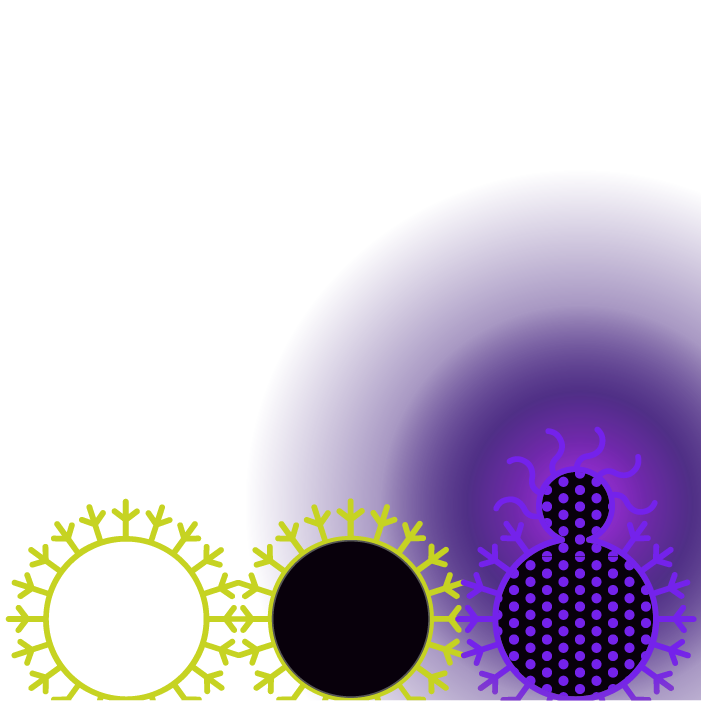 Step 4 - Read the signal
Detect the signal brightness with a common plate reader. The signal intensity is correlated with the neutralization level.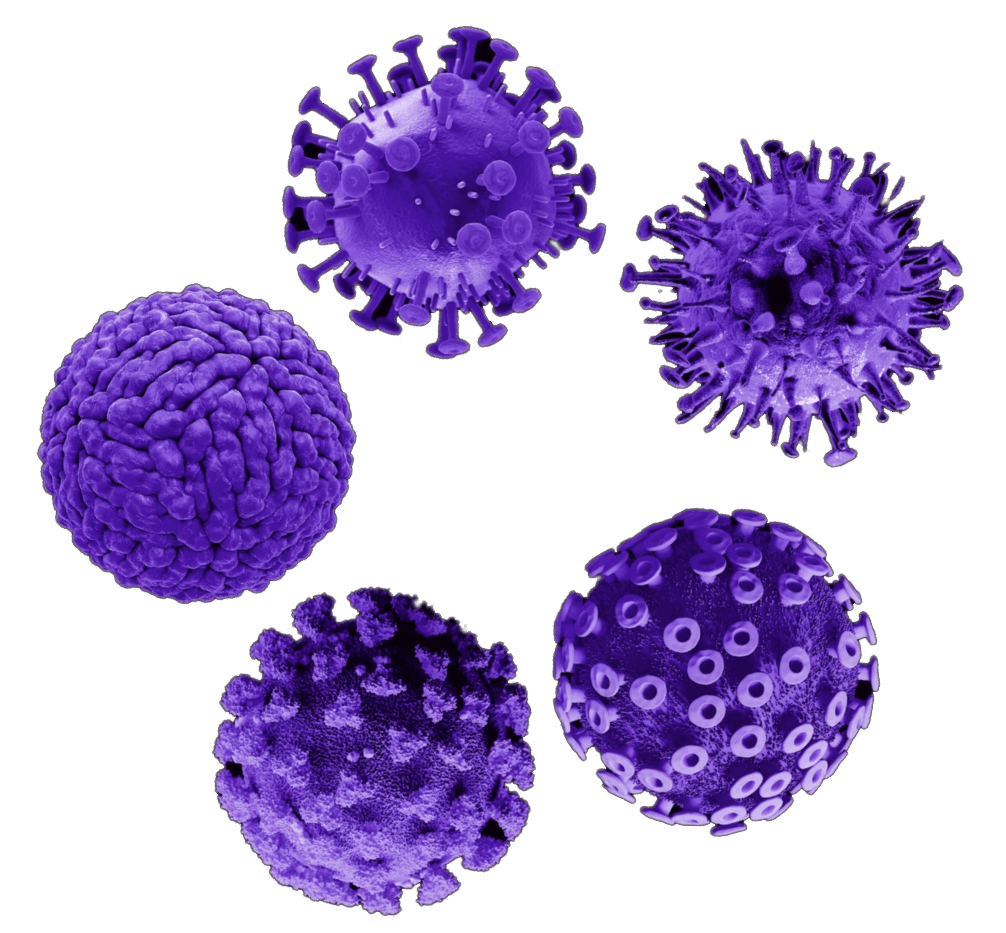 AbVengerTM Kit models
The AbVengerTM kits are presently under development and can be adapted for enveloped and non-enveloped viruses. Available infectious models will evolve over time depending on your need.
Models under development:
Use & Recommendations
Applications
Detection of virus neutralizing and blocking molecules.
Sample types
Serum and plasma from human and animal species.
Regulatory status
Research Use Only. Not intended for any clinical use.
Biosafety
Please, conduct a risk assessment of your project before use.
Let's begin
AbVengerTM kits – Step into the next generation of neutralization assays?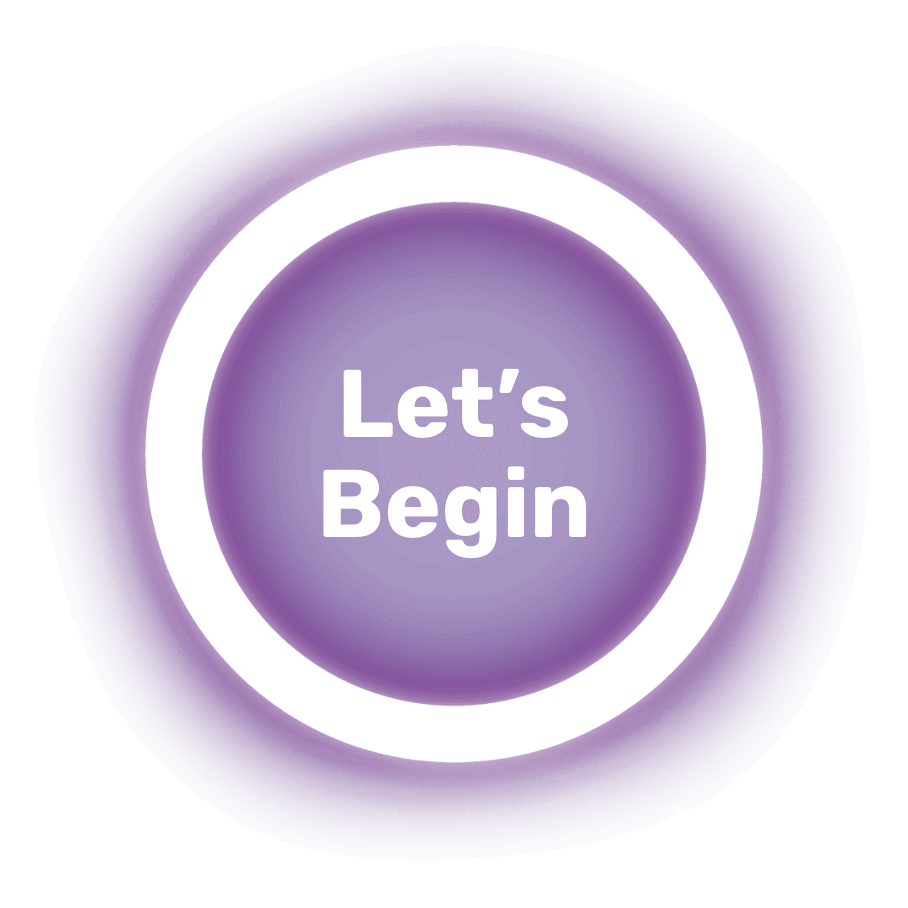 FAQ
Bottleneck in neutralizing antibodies detection
What are neutralizing antibodies?
What is a neutralization assay?
What can we learn from neutralization assays
What is an ELISA-based surrogate neutralization assay?
What are the disadvantages of live neutralization assay?