Building a better future
Becoming an essential partner of life science laboratories to discover new therapeutics
Dedicated to increase the performance of laboratories by providing them with highly effective analytical tools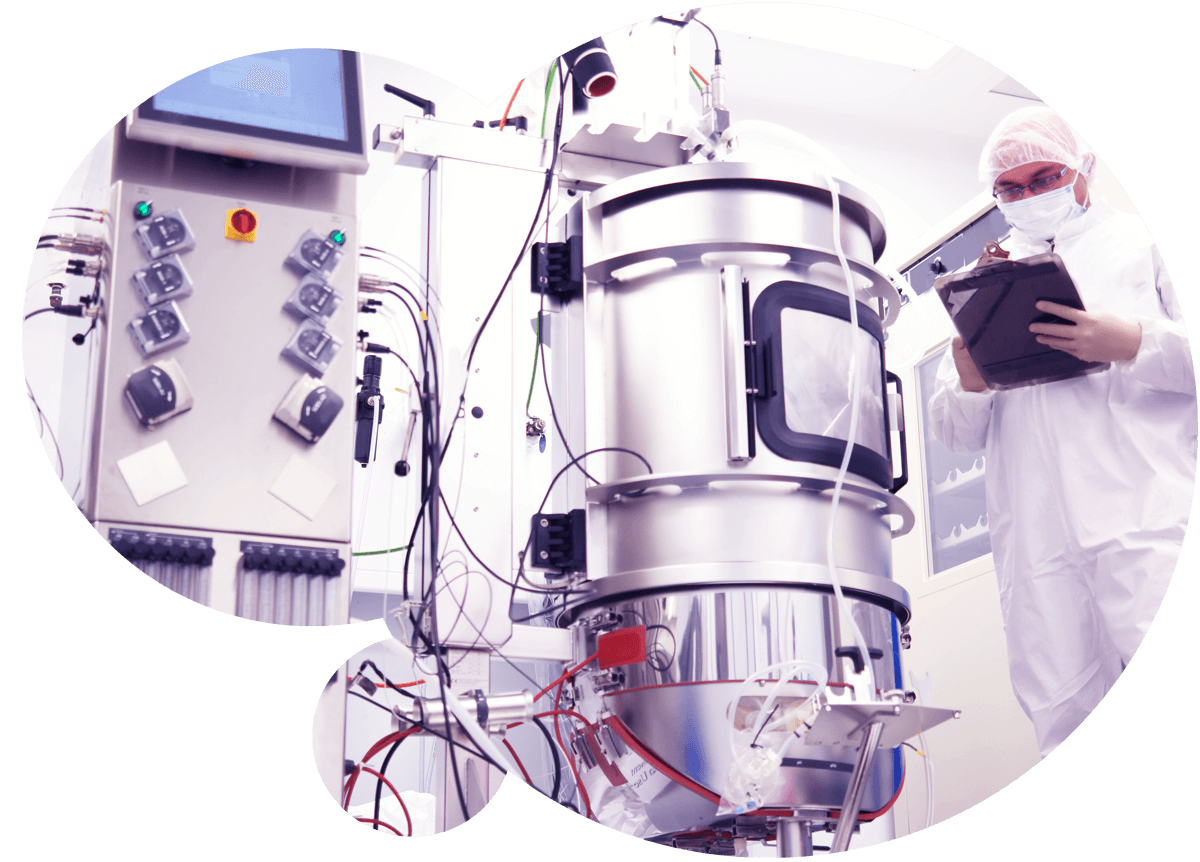 What we do
Using synthetic biotechnology, we imagine and design innovative solutions. Our biomanufacturing capacities and expertise enable the production of our technological products with as sustainable practices as possible. Our products aim at empowering the life science domain at a worldwide scale, as well as industrial and academic laboratories.
All that we do aim at improving human, animal, and environmental health.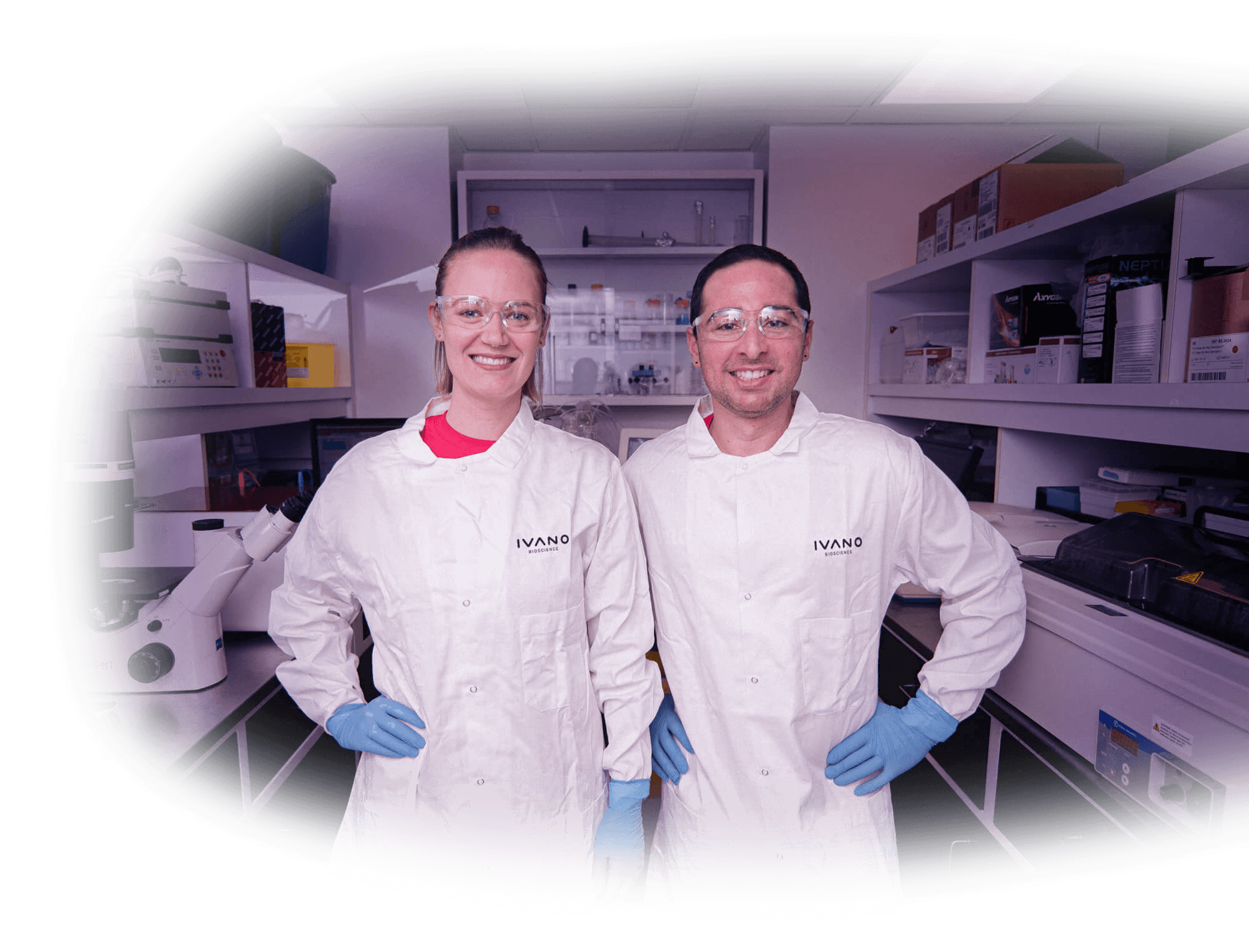 Meet the founders
Juliette Champeil has an engineering degree in industrial biology from the EBI. She has a polyvalent expertise in project management as well as in lab work. Juliette is fascinated by the complexity of biology. She is the CEO of IVANO Bioscience and manages the intellectual properties of the company and its business development.
Mathias Mangion has a master's degree in biotechnology from Paul Sabatier University and a Ph.D. in chemical engineering from Laval University. He developed expertise in the design of lab experiments and in lab management. Mathias is passionate about everything related to science and dream of the day when humanity will travel the universe. He is the CTO of IVANO Bioscience, develops technologies, and manages product manufacturing.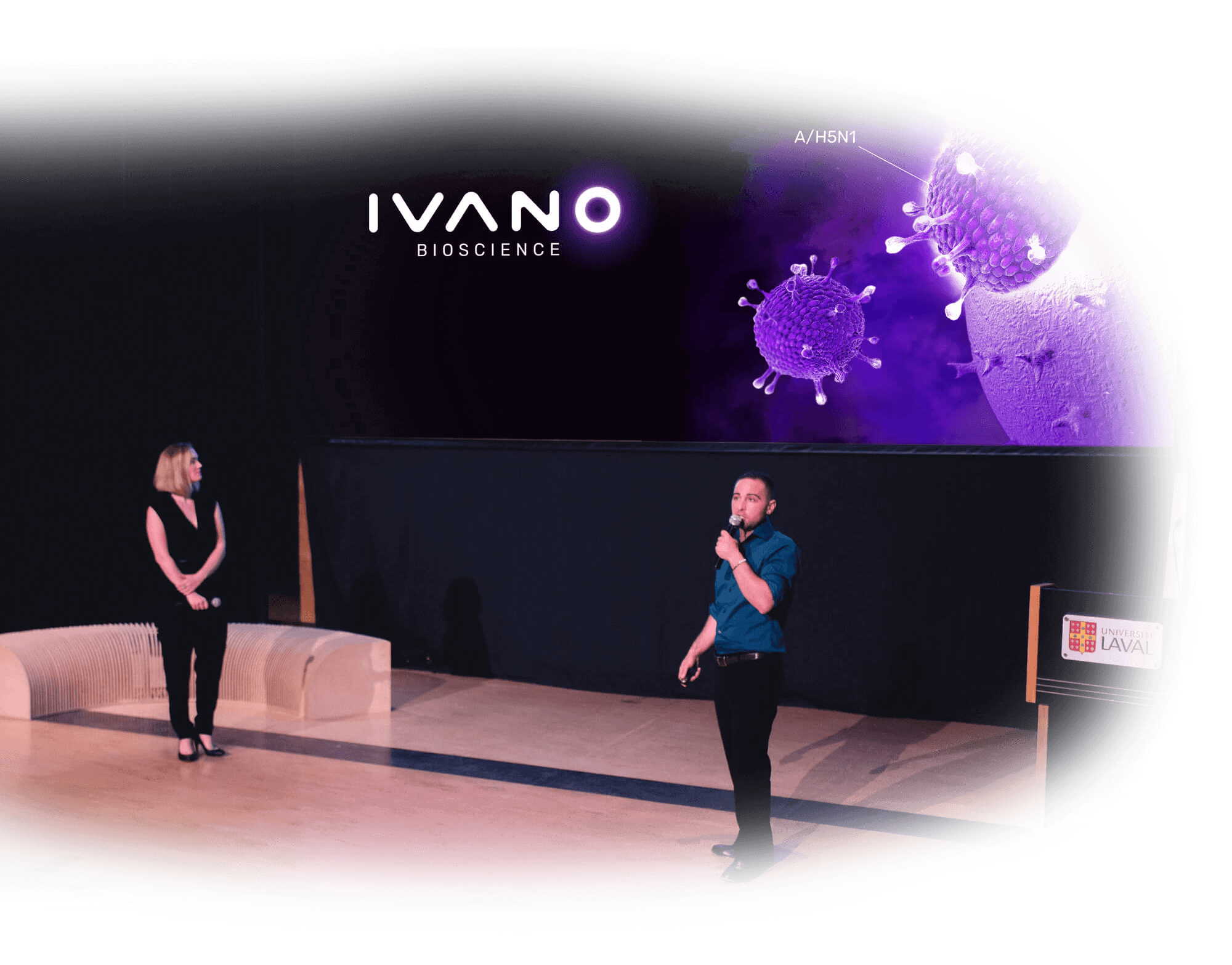 Our story
IVANO Bioscience is the story of two Ph.D. students passionate about biotechnology and entrepreneurship who joined forces to help the scientific community. During their studies in biochemical engineering, they identified limits and needs of life science laboratories. Since then, their goal has been to design solutions to empower scientists to accelerate the discovery and development of new drugs and vaccines. Joining companies' incubators, the cofounders have gathered several resources allowing IVANO Bioscience to be born.
The company's primary mission is to increase laboratories' performances by providing them with highly performant analytical tools that accelerate the path-to-market of more efficient vaccines and drugs. In the future, IVANO Bioscience will offer several biotechnology-based products to improve human, animal, and environmental health.
"Keep your eyes on the stars, and your feet on the ground"
– Theodore Roosevelt
IVANO, what does it mean?
We believe that is essential to acknowledge and perpetuate the memories of those who make great scientific discoveries. The company's name "IVANO" is inspired by one of the pioneers of virology, Dmitri Iosifovich Ivanovsky, who co-discovered the existence of viruses. IVANO also echoes the cofounders' expertise in viral vector manufacturing.
Let's begin
Join the team, release your creativity and make the world more sustainable with science.